Scaffold Props Owned Certification
Scaffold Props Production Line
Mechanical cutting the Scaffold Props Pipe to minimize the deviation.
Uniform mechanical drilling to ensure proper hole spacing in the Scaffold Props.
Welding the Scaffold Props top & base plate and the screw for easy adjustment and support.
TSX Scaffold Props Customized Product
Fix the hole position on the screw of the Scaffold Props to fine-tune the height.
Laser cut the scaffold props tube to directly adjust the height using an hydraulic pump.
FRP Scaffold Props Mainly used in Electricity Industry, the material is FRP(Fiber Reinforced Plastics) to protect the safety of workers.
Scaffold Props Head Plate Sizes
T Head(mm) : Length – 540
Square Plate(mm) : Width*Length*Thick – 120*120*4
U Head (mm) : Width*Length*Height*Thick – 120*110*45*5
Scaffold Props Producing Processes
Determine the type of raw material according to the style of scaffold props.
Cut precisely to obtain the required length of scaffold props.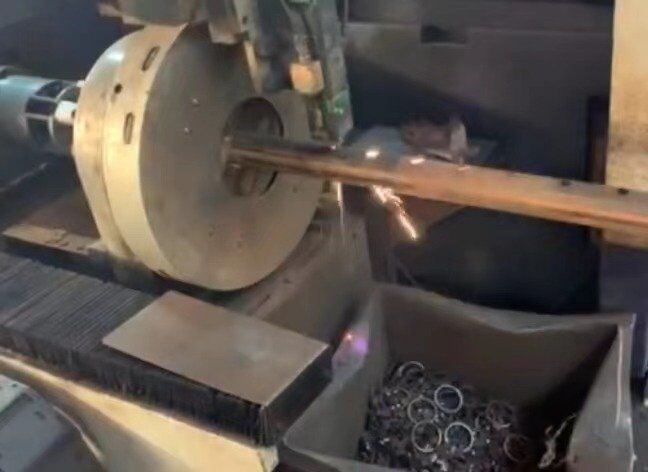 Accurately drill holes with a distance of 110mm on the inner tube.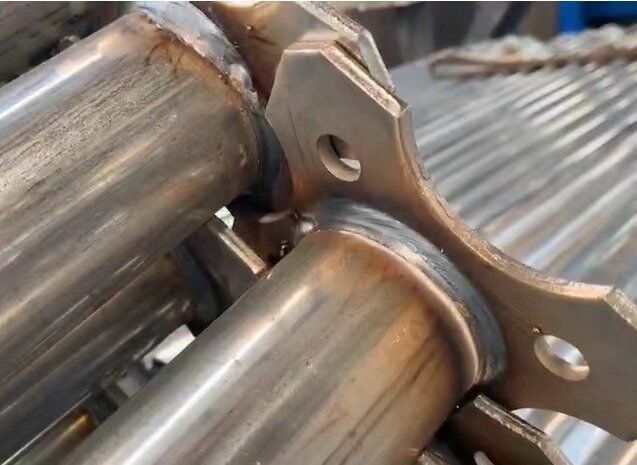 Weld the top plate and bottom plate with the tube.
Weld the roll-formed thread to the scaffold props outer tube.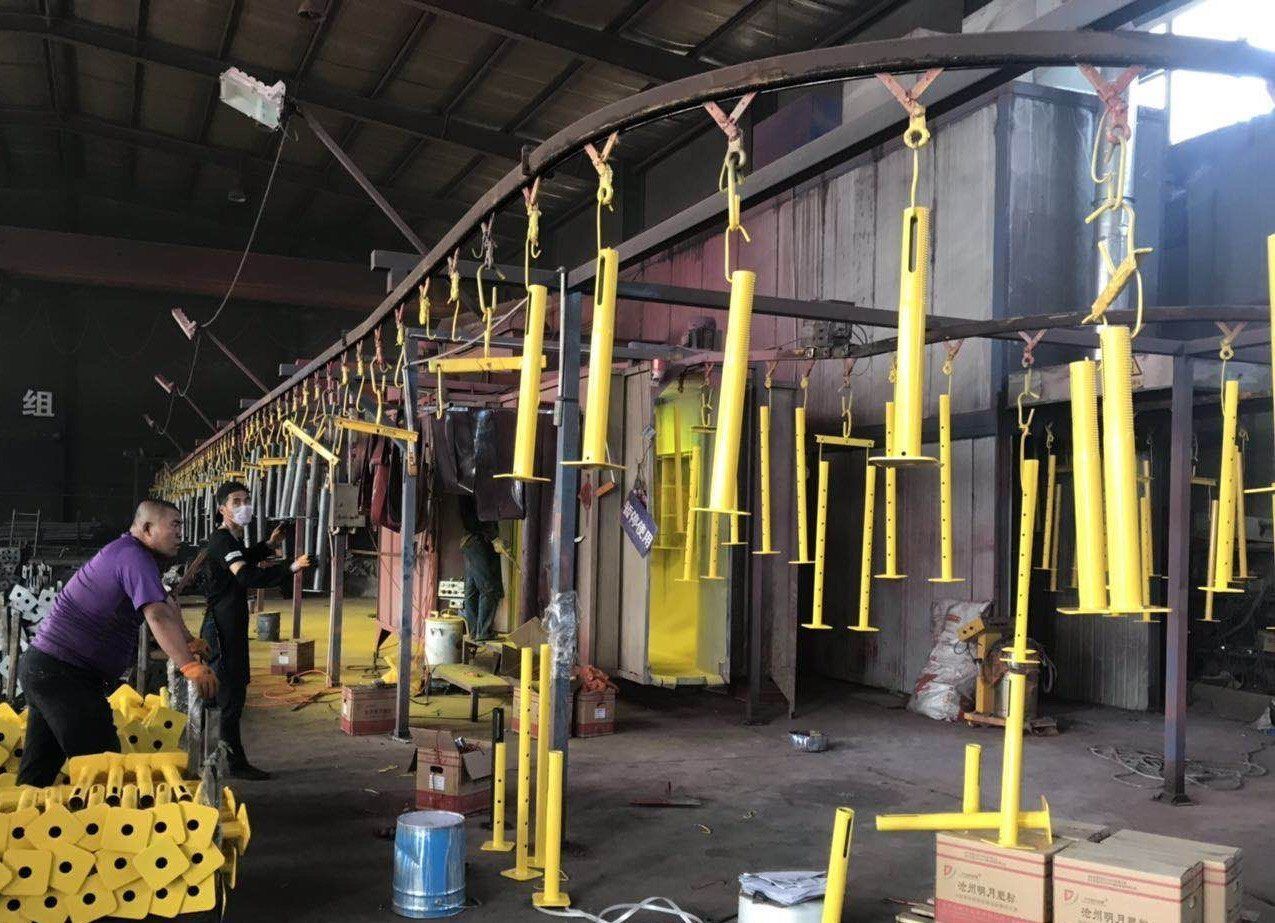 Anti-rust treatment for semi-finished products.
Customized products can be provided upon request: for example, specific colors or logos for scaffold props.
Use calipers and other tools to measure the diameter,thickness and length of the finished scaffold props.
After packing 50 pieces per pack, the finished products are then loaded into trucks or containers and transported.
Accessories Of Scaffold Props
Scaffold Props Packing
The scaffold props do not only have the characteristics of a wide application range and strong bearing capacity but also can effectively reduce the number of scaffold props and construction costs.
The most important thing is that the distance between the scaffold props and the cross beam can be adjusted in time according to the load of the beam, without being restricted by the horizontal connecting rod.
Establishing a safe construction site requires strict compliance with various standards, which can be seen from the selection of materials used on the construction site, take the Scaffold Props as a sample.
This is also the scaffold props quality that We-TSX has been strictly implementing and continuously optimizing for the safety of our customers, and similarly, for our customers' clients.