Certified By SGS/Sac/Stork/Element
The Scaffold For Sale
Structured. Two pcs frame, Two set cross brace, Four joint pins.
Objective. The purpose of scaffolding is to provide a safe working platform and passage for staff to work.
Scaffold. It is a temporary structure in a building used to support workers and equipment on the ground or above the floor.
Other Types Of Scaffold For Sale
Shoring Frame Scaffold For Sale
Snap-On Walk Thr Scaffold For Sale
Box Frame Scaffold For Sale
USA Standard Mason Scaffold For Sale
Canada Standard Scaffold For Sale
Difference Scaffold Lock Pin For Sale
| | |
| --- | --- |
| D Lock: | Drop Lock |
| C Lock: | C-Lock |
| F Lock: | Fastlock |
| V Lock: | V-Style |
| | |
In Order To Ensure The Safety Of Workers Using Scaffold
The Following Must Be Ensured
It needs to be designed according to the actual engineering environment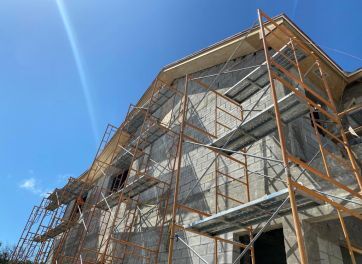 Engineers need to ensure safety in practical use
Workers need professional training and training before using scaffolding
After the scaffold has been installed, it should be inspected carefully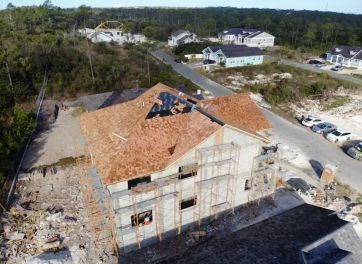 In the use of personnel to patrol supervision, always check
When working in or around scaffolding, make sure you wear a hard hat.
Ladder Scaffold For Sale With Details
Mason Scaffold For Sale With Details
Scaffold For Sale
A complete set of scaffolding includes two pieces of scaffolding frame, two pairs of cross brace, four pieces of scaffolding wheels, and lock pins
We specialize in producing and selling various scaffolding and scaffolding accessories, including mobile scaffolding, ring lock scaffolding, scaffolding props, scaffolding jacks, etc.!
FAQ
1. How many types of your Scaffolds are For Sale?
Our mainly Scaffolds can be divided into two types:
①Ladder Scaffolds For Sale.
②Door Scaffolds For Sale.
2. What is the main purpose of Scaffolds For Sale?
Scaffolds For Sale is used in the building construction, the temporary platform is used to elevate and support workers and materials during the construction, repair, or cleaning of a structure or machine.
3. How do you make Scaffolds safe?
①Use proper safety equipment for the scaffolds.
②following the relevant regulations and standards for the scaffolds.
③Inspect the Scaffold materials before producing.
④Build properly when using the scaffold.
⑤Inspect the site and scaffolds before application.
4. What are popular types of Scaffolds For Sale?
There are 5 main popular types of Scaffolds For Sale now, including door scaffolding, ring-lock scaffolding, Baker scaffolding, folding scaffolding, and Pipe with couplers Scaffolding.
5. Why are Scaffolds For Sale instead of rented?
1)Don't worry about bad weather, extra rent, or take a day off when you want to work.
2)Scaffolds For Sale has a high market value for sale. Generally, you can recover the investment cost after 2-3 months of lease.
3)You know what you will actually receive, and you will not risk receiving old, heavy, and dilapidated scaffolding.
6. What is the most common type of Scaffolds For Sale?
Different types of Scaffolds For Sale are suitable for different regions, such as Africa, which tends to be galvanized Scaffolds For Sale, Singapore prefers scaffolding built with galvanized pipes and coupler, South America prefers powder-coated ladders scaffolding, and North America prefers heavy-duty ladders scaffolding.
If you need some advice on the type of scaffolds, contact us directly.
7. What should I pay attention to when using the Scaffolds For Sale?
1)Make all plans before the sound Scaffolds For Sale to ensure that the Scaffolds For Sale can be used properly.
2)Personnel with the necessary knowledge and experience to safely complete the adjustment work of the placement of the Scaffolds For Sale.
3)Consult the architect or other person in charge about the supporting weight of the Scaffolds For Sale to be supported.
8. What protective equipment do I need to wear when using Scaffolds For Sale?
You should wear the following personal protective equipment when using the Scaffolds For Sale: safety boots, safety helmet, safety helmet, gloves.
9. Who can use the Scaffolds For Sale?
1)These Scaffolds For Sale can not be used by minors or anyone under the influence of drugs or alcohol.
2)Anyone who is temporarily or permanently disabled must seek expert advice before using the Scaffolds For Sale.
10. How much is the Scaffolds For Sale If I need a set of sample?
The Sample price of the Scaffolds For Sale should be around 100USD, the Sample freight should be responsible by the buyer.
But the sample charge can be returned if the mass of the Scaffolds For Sale order is confirmed.
11. What is your Scaffolds For Sale advantage?
Our Scaffolds For Sale main advantages are as below:
1)Providing customized OEM Scaffolds For Sale
2)Integration of industry and trade, guaranteed delivery, and first-hand price for the Scaffolds For Sale.
3)One-stop service for the Scaffolds For Sale, providing a complete set of building system products, including Scaffolds For Sale, steel formwork, and other products, please refer to our website.
12.What is included in a set of Scaffolds For Sale?
One set of Scaffolds For Sale including 2 pcs of Scaffold Frames,
2 pcs of scaffold cross brace, 4pcs of scaffold joint pin, 1 pc of scaffold steel plank, the Scaffold Jack Base or Scaffold U head, Scaffold Wheels also can be for choice if any need.